Theatre Chair Campaign
Welcome to The Pier!
In an effort to expedite your checkout experience please register with The Pier by selecting "Register" at the top of the home page. Please check out the Quick Start User Guide to learn more about registering and placing an order. The Quick Start User Guide can be found in the Information section on the bottom of this page.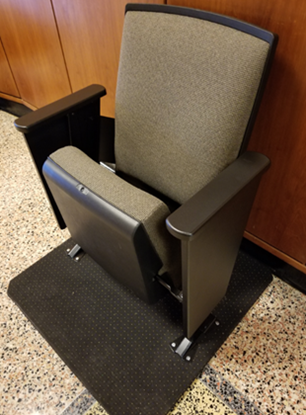 Support the Arts on campus and in our community. Help us improve our theatre experience with new chairs and upgrades. *Please scroll down to view giving opportunity levels.*