SC4 Walking Track FAQs and General PoliciesWelcome to The Pier!
In an effort to expedite your checkout experience please register with The Pier by selecting "Register" at the top of the home page. Please check out the Quick Start User Guide to learn more about registering and placing an order.  The Quick Start User Guide can be found in the Information section on the bottom of this page.
The SC4 Walking Track allows users an opportunity to walk, jog or run on the facility's state of the art track during hours of operation. 
All users must view and agree to the SC4 Walking Track Waiver prior to purchasing a membership or pass.  
A daily pass is valid for the date of purchase only.

A semester membership is valid for the semester listed. 

An annual membership is valid for the date range listed.
Once a pass/membership is purchased the user will visit the SC4 Walking Track counter to check in with a picture ID.
All orders are final.
The SC4 Walking Track membership/pass is free for the following individuals: 
SC4 Staff and Faculty
SC4 Current Students
SC4 Retired Staff and Faculty
Seniors (60 and over) will receive a discount of 50% off the purchase of a semester and/or annual membership.
Please contact the Business Office at (810) 989-5513 to receive the discount code to use at checkout.
The following link has more information about the SC4 Walking Track.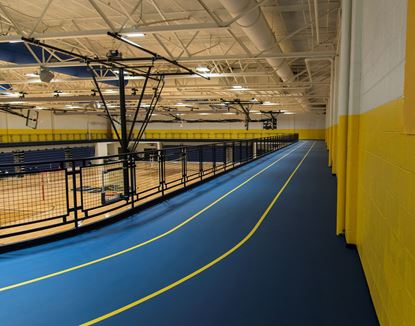 Daily SC4 Walking Track pass is valid for the day of purchase only.